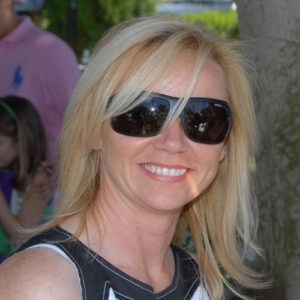 Debbie Jenkins has a 1st Class Degree in Electronics Engineering and has run her own businesses for the last 20 years. She was the co-owner of a marketing and publishing company where she commissioned, edited and published 80 books in the coaching, self-improvement and small business development fields.
During her career she has interviewed over 1,000 engineers, managers and directors helping companies such as Siemens, Mitsubishi and Toyota find the right people for their projects.
She authored or co-authored 10 books on marketing, including The Gorillas Want Bananas and The Wealthy Author. She has written hundreds of articles on Spain at her blog www.NativeSpain.com and is the author of the popular (now in its third edition) Going Native in Murcia guide book. Her most recent book is a dual-language cookery book, Spanish Village Cooking – Recetas Del Campo.
Debbie's analytical engineering background makes her great for her role as a book coach as she is able to probe and uncover all relevant information. Her experience in the publishing and book marketing fields ensures your writing project is kept on track.
Debbie is bilingual (English & Spanish) and lives in Spain with her cats, dogs and horses.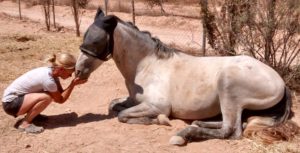 All I ever wanted to do when I was a kid was be a writer. I had all these notebooks that I'd start writing in and then lose somewhere under a pile of bike bits, test tubes or a lock of Barbie Hairstyling Hair… I always got A+ in English Literature & Language for all my essays. I was a right swot.
So, when it came to career's day at school when I was about 14, and I had to choose the subjects for the final two years of compulsory education, I was excited to tell the career's advisor that I was going to be a writer. She turned her head to one side and sucked on her false front tooth, flipped through a few sheets of paper and said, 'There are no jobs on my list for writer. Choose something else.'
'Ok, journalist.'
'Nope not got any of them either. What about bank clerk? There are loads of jobs for them and you're good at maths.'
I thought for a bit, trying not to cry.
'Look Deborah, you need to be realistic, there are no jobs for writers and there's no money in it, choose something sensible.' Oh God, if only I'd listened, she was so right, I've never had a paid job writing.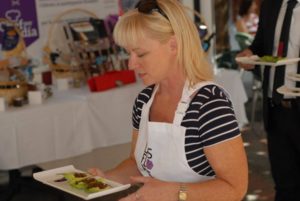 'Can I see the list please, Miss? There's got to be something on there.'
So, I looked hard at the list of careers available and decided to take her advice, 'OK I'll be an engineer.'
She spluttered and spittled, 'You're a girl!' I left the room shortly after.
If you finished your secondary education at my school in the 80s you were considered a success, irrespective of your grades. Finishing school meant that you hadn't got yourself pregnant – success! So I finished school (sin bebe) and became an engineer.
I quickly realised I wasn't cut out to be an engineer, I talk too much. I suppose selecting your career choice to spite a middle-aged career's advisor is a bit stupid really. But hey, I met two of my husbands through being an engineer, so it's not all that bad!
I ended up running my own businesses, moving to Spain and living in a cave for while, before finding a farmhouse and buying horses.
If I had to describe myself I'd say I'm a bit of a Jack of all trades, and a master of some… In the Renaissance era I'd be revered (no, really I would) as a polymath. These days it's kind of weird to change from being a (1st Class Hons Engineering) degree qualified engineer, to (top fee earning) recruiter, to (serial) entrepreneur, to business book writer, to publisher, to horse tickler, to cave dweller, to linguist, to painter, to book coach, to cookery book writer and above all else champion wine drinker & poo-picker.
If you're not having fun, what are you having?
"In 1997, a crack web design and marketing business was launched to cut the waste out of marketing. Debbie Jenkins and her team promptly began providing tangible marketing results in the form of new leads, business and website traffic. Today, still wanted by the government, she survives as a guru-for-hire. If you have a problem, if no one else can help, and if you can find her…maybe you can hire Debbie Jenkins."
I can highly recommend Debs as a writer and an editor. Recently I was in need of shortening some of my book chapters into compelling articles. Within a week and without any further changes, Debs had transformed five chapters into very interesting reads. She is a highly skilled, experienced and professional writer who provides a personal and high standard in her work.
Debs is one of the most incredible marketing minds I know - completely focused, down to earth and has lots of hard won experience.
She published my first book and I found it incredibly easy to work with her - pleasant, driven, knowledgeable, and laser focused on results. A woman after my own heart! I highly recommend working with her!